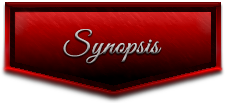 Author Note: This can be read as a stand alone; however, it is recommended to read prior novels first.
I'm an asshole; I know it, and I've never pretended to be anything else. I have a crazy flip switch temper but it made me the man I am today. I'm at the top of my game, a fighter with a reputation of a battler in the ring and an alpha in the bedroom.
I don't have to chase women; they chase me. When I'm done with them, they're left craving more. I've never needed more – never wanted more.
Until…her.
I've never wanted anyone so badly before, but my attraction to her could kill her.
Is the temptation worth the risk?
****Warning: This book contains strong sexual content, violence, and foul language. Intended for ages 18 and over. *****
I was provided an ARC of this book in return for an honest review by Once Upon an Alpha.
When we begin Little Temptations, Taylor is just starting out as a fighter and gets his…rear, handed to him in his first fight. It makes him angry, and resolved to train harder. Then we cut to seven years later, he's a MMA fighter, and he likes to party with booze, and especially women whose names he doesn't especially remember. He goes on a major winning streak and parties with an underage girl unknowingly, luckily, all he's done is talk to her. But her sister doesn't know that, and cuts him down in the club when she finds them together.
When Taylor loses a big match, he goes to a bar, then has a drunken customer give him a hard time. It quickly escalates into a bar fight, leading into an arrest. Guess who his lawyer is? Enter Harley, the minor's sister. She gets Taylor out as a favor out to his best friend and drives him home. When she sees him next, she pulls off some not very nice moves. Harley is also putting away a member of a drug cartel who threatens her. Taylor, comes to the rescue, but she rebuffs him again. This adversarial relationship goes on for a bit, and was turning me off a bit towards Harley. But later on in the book, we see a much softer, nicer side to her. There is quite a bit of action going on here as her life if threatened more than once, and Taylor, being the hot, alpha hero that he is, steps up and protects Harley.
This was an enjoyable book for me, one I'd definitely recommend as a read to others.
4 Orgasms