Family First, 2
Antonio Bruno always knew that secrets and death were a part of the life he chose, so he never intended to fall in love with Emily Reynolds, a woman who embodies innocence. He attempts to shield her from his life as second in command of the Italian Mob, but sometimes the best-laid plans can come apart at the seams. 
Emily is no stranger to secrets herself.  One thing she's always been truthful about is how much she loves Tony. When a home invasion steals her from his life, one twisted lie turns into another, pitting these two lovers against one another. 
Despite the odds, there's a chance Tony and Emily can fight to save their relationship. That's if they aren't killed in the process of finding the traitor in the midst of the Italian Mafia. Can these star-crossed lovers weed through all of the deception? And how far are they willing to go to be together?
Be Warned: BDSM, anal sex, spanking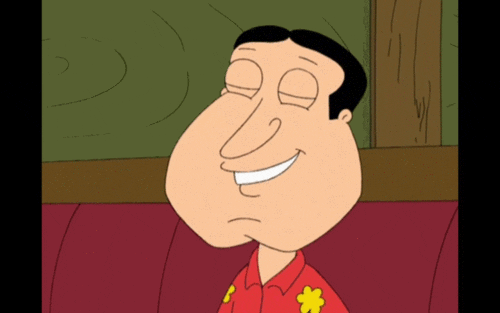 This is the second book in the Family First series by April Zyon, a favorite of mine. This one is a little bit of a darker read, but it's still a great book and full of page turning satisfaction that we've all come to know and love from Ms Zyon.
Emily has a great many talents and killing is one of them. She's with an organization that takes out the bad guys. The rapists, the child molestors, the killers. She's alson in love with Tony. But Tony has no idea who she is.
Tony is a killer too, and one day, someone decides to take Emily away from him. Will he get her back? Will her 5 hulking 'brothers' let him? You'll have to grab yourself a copy to find out!
This book was so, so, good! Emily was a tough, sassy girl who could stand on her own, but she reveled under the love of a good man. And Tony? Tony is a wonderful dichotomy who loves hard and fights just as hard. April knocks this one right out of the park!
5 Killer Kinkalicious Stars!
Amazon/Amazon UK/Evernight/BookStrand/Nook/Kobo/iTunes
Excerpt:
Emily and Antonio met by pure chance. She had been thinking of their meeting just as much as she had been thinking of their past, mostly because she was thinking of a future with him. She was thinking of a future with him because of another huge secret she was holding from him.
She sighed and closed her eyes. God, she had so much to tell him. She just prayed the man would understand. Then again, he was a killer as well, with a code as strong as her own. She lay in their bed and waited for him. As soon as he entered the room, all thoughts of telling him anything flew out the door and instead she knew he needed to simply forget. They had been together for five months, in that time they hadn't used protection from the first moment they got together which brought her to the thoughts she was having about their futures now.
That was the thing about them sharing professions. She could read his body language better than he likely knew she could. Emily rose to her feet and walked to Tony. As she moved toward him, she stripped out of her negligée and stood before him in all her naked glory. She knew what he saw. Emily wasn't shy about her body any longer. She now embraced her womanly attributes, and that was all thanks to Antonio.
She had scars, ones that couldn't be hidden but had been explained away easily enough with the smallest of lies, ones she had hated to tell him and couldn't wait to tell him the truth on. As he had told her before, her breasts were the size of ripe grapefruits, her skin a pale milk color, and her hair as red as fire. Or so he liked to tell her.
She moved to Tony silently and began to strip him of his clothes, loving the way her pale skin looked against his very dark skin. Sliding Tony's shirt from his body, she scraped her nails over his beautifully toned six pack abs and looked up into his troubled eyes. "Hard day?" she asked while working on his pants.
She felt emboldened by this man. It was hard to imagine that before him she had been a virgin. She had killed a hundred horrible men but never had taken a lover. Tony had been intense, wonderful, and she had known from the moment she met him that he was the one for her.
"You have no idea, sweetheart." Tony took her hand in his and shook his head. "You know that is not how I play." He growled lightly at her and then leaned down, taking one of her nipples into his mouth and suckling hard. "I do love being greeted at the door by you naked, however. From here out I think you should greet me like this when I come home, but only when I text you and tell you I'm coming home alone. I would hate to kill a friend who saw my woman naked."
She shivered. Had any other man demanded anything of her like that she would kill them and leave their bodies for the cops to find. Period. She wasn't one to be commanded, but with Tony, it turned her on. She seemed to need it. "Yes, Sir." She bowed her head in supplication. She knew she would do anything he asked her to do. She would because she knew he would always ensure she had pleasure, no matter what. Tony would do anything for Emily just as she would for him.
"Are you hungry?"
"Only for you, Emmy girl, only for you," Tony said only a second before he picked her up and carried her to their bedroom.
Emily held back her laughter when he tossed her on the bed, because she saw the look of sheer bleak need on his face. She reached back, grabbed the headboard, and watched him strip. He all but radiated the need to control, the need to dominate in a way that eclipsed anything they had ever shared before, and it almost scared her, almost.